Everyone treasures valued family heirlooms, such as a grandmother's diamond ring. But would you feel the same about wearing a diamond ring containing the ashes of your grandmother?
That's the gamble the Shanghai Civil Affairs Bureau is betting on, as demand and prices for cemetery plots continues to grow at alarming rates.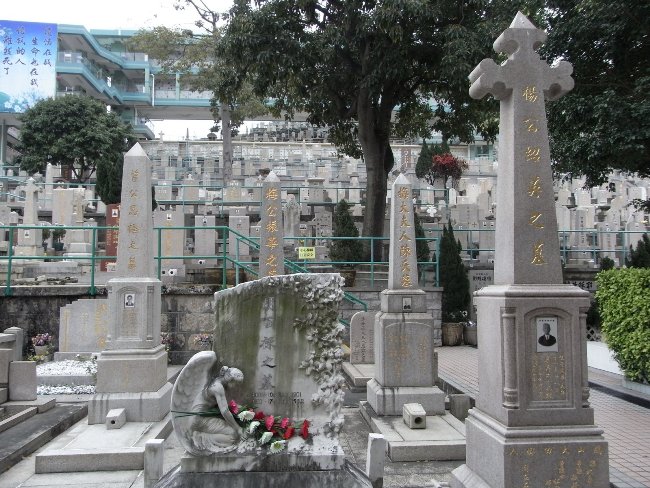 Starting next month, Shanghai will allow bereaved family members to turn human remains into jewelry: "The ashes are converted into a particulate matter that can then be used in rings or bracelets, or whatever the person wants," said Gao Jianhua of the Shanghai Funeral and Internment Service Center, which will manage the process.
Gao added that family members will benefit from the ease and "portability" of turning deceased family members into wearable jewelry. With many Chinese living migratory lifestyles, they will benefit under the new policy because "they will be able to take their dead relatives with them," Gao said.
However, Gao was not overly optimistic of the new scheme's success, given how rigidly Chinese adhere to traditional burial customs involving extravagant ceremonies.
"We don't know how many people will go for the new option, but at least it adds to the range of choices available to them," Gao said.
The new policy comes on the heels of another official announcement in which nine government agencies encourage Chinese citizens to use multi-member family plots instead of individual plots. The Shanghai Funeral and Internment Association proposed that city residents use family plots to house up to eight urns containing the ashes of deceased family members.
A Zhuanqiaoqinyuan Cemetery employee named Tong said increased demand for burial plots meant a limited number of tombs could be sold each year. "We are suffering from a severe shortage of land because the cemetery is small, and is one of the closest cemeteries to downtown, thus we promote multi-burial to save land," she said.
Finally, the Shanghai Civil Affairs Bureau recently announced it was considering financial subsidies for residents that opt not to bury their dead in cemetary plots or under a tree.
In 2013, the Smithsonian Magazine reported that 3,000 of China's cemetaries will run out of room by 2019.