Two Chinese tourists visiting the Royal Botanic Garden in Sydney, Australia have been arrested by local police after they were spotted urinating in public. New South Wales Police have confirmed that the two men were caught committing the indecent act at the popular tourist attraction last Saturday afternoon.
The two men, aged 41 and 66, attempted to leave when police approached them. Following an altercation, the men were taken into police custody.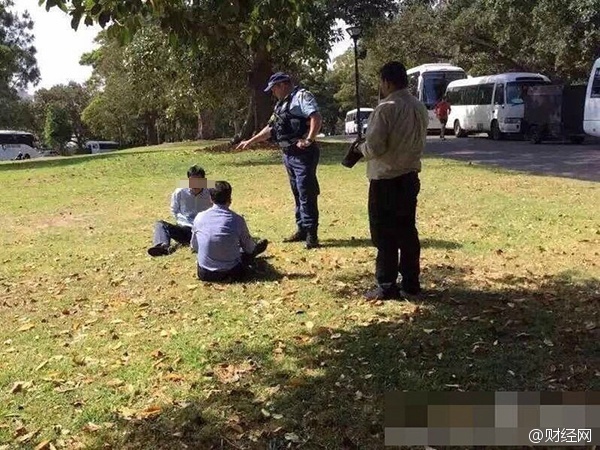 The 41 year-old man was issued a criminal infringement notice (CIN) for offensive behavior, which typically accompanies a fine of $200 Australian dollars.
The 66 year-old man was charged with offensive behavior and resisting arrest, and has been summoned to Downing Center Local Court on December 12.
This latest incident of tourist misbehavior follows last month's story of a Chinese tourist who was forced to return a stolen toilet seat to a Japanese hotel, which ended up costing the tourist his job. With a travel blacklist already in place, the topic of misbehaving tourists has long been familiar to Chinese people, many of whom took the opportunity to denounce the two men.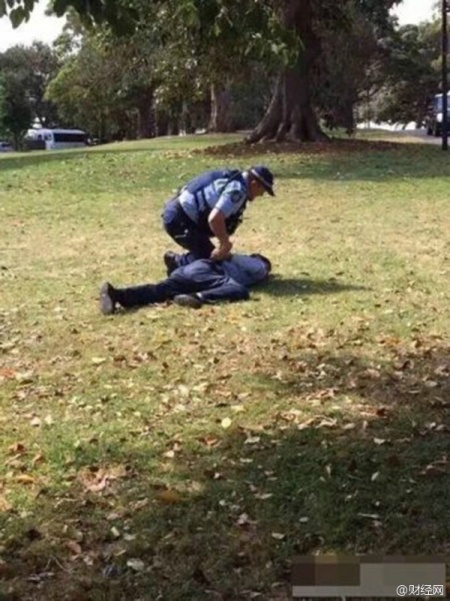 One person wrote online, "I recommend from today forward that these two not be allowed to exit the country; have their passports blacklisted, and forbid them from leaving their homes," while another said, "At this point, education is too late of an option for them; they can only be disciplined."
Citing a commonly used excuse, one netizen jokingly said, "But they are still just children!" Another wrote, "66 years old and he still doesn't know how to act like a proper person, it's obvious this is a Red Guard who has gotten older."
Australia has become a top destination for China's rich, while the popularity of a remote salt lake on Chinese social media has single-handedly saved a small Australian town through Chinese tourism. In turn, Australian authorities have attempted to help facilitate the rush of Chinese tourists by publishing a handbook for them.
And while it might not have received much airtime, a CCTV television commercial attempted to school Chinese tourists on proper behavior while visiting Australia through a strange commercial where Chinese are depicted as over-sized panda mascots.