Misbehaving Chinese tourists have again caused an international scene, this time in a picturesque area of Italy where a quiet fishing town was overrun by Chinese tourists hellbent on eating live sea urchins straight out of the ocean.
Video captured by Hong Kong news station TVBS showed Chinese tourists visiting Cinque Terre National Park urgently grabbing up the sea urchins, with some even leaping into the water. One dama is seen using a rock to crack open the sea urchin at the spot.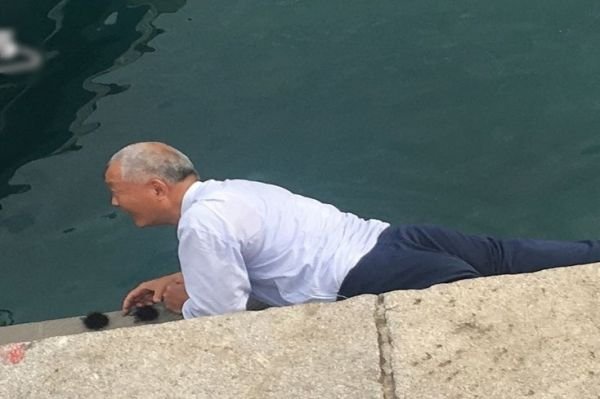 A local fisherman is seen telling the tour guide that the sea urchin are too small, and can't be removed. However, attempts to stop the Chinese tourists from taking the sea urchin end in failure.
Cinque Terre National Park is a UNESCO-designated World Heritage Site, much like the Great Wall of China. Cinque Terre features five cliffside towns that demonstrate the necessary balance between man and the environment by preserving the natural landscape while promoting sustainable tourism.
Here's a video of the incident: