Canada's newly crowned candidate for the Miss World beauty pageant has said her family in China is being threatened due to her role as a human rights activist that has been critical of the Chinese government and its policies.
Anastasia Lin, 25, also said she doubts she will be allowed to enter China when the Miss World competition will be held there for the sixth time on December 19.
Lin said days after she won the Miss World Canada title on May 16, she began to receive text messages from her father saying he was being coerced into asking Lin to stop being so outspoken on human rights issues.
"He said that the security services threatened him with turning my family into something from the Cultural Revolution," said Lin, referring to the era in modern history when an untold number of Chinese died in purges, forced re-education, and self-denunciations.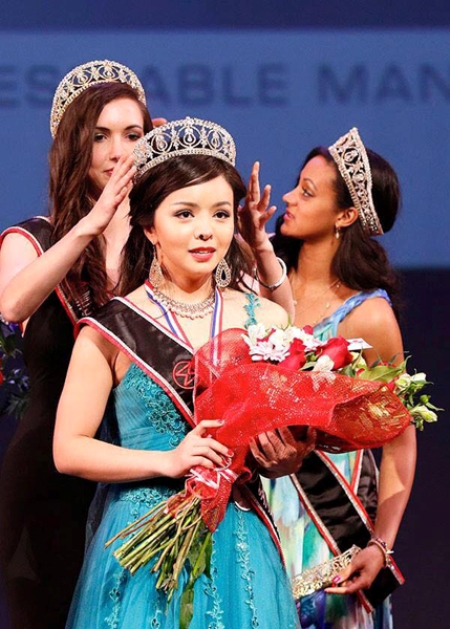 When asked if he was in any danger, Lin's father instructed her never to ask him about it again and pleaded with her to provide them a way to survive in China, seemingly suggesting that she stop talking about politics. Despite her father's pleas, Lin explained that she has ideals to maintain as Miss World Canada. "It's precisely because of the values I'm upholding that has moved the judges," said Lin.
Lin expressed doubt that even though she is currently one of forty official contestants for the Miss World title, she will not likely be allowed entry into in Sanya, the Chinese city hosting the event. "Stay tuned and see if they give me the visa," Ms. Lin said.
When asked if she had contacted the authorities about the threats, Lin said there was no one to complain to. "You can't contact the Chinese police because they're the problem. I was thinking of calling the Canadian government, but can they really pressure China not to harass people?"
Lin specifically campaigned on a human rights platform during competition for Miss World Canada, pledging to continue her work in Canada for religious freedom and to be a "voice for the voiceless."
In a video shown as part of her candidacy, Lin said she found the spirit of freedom "absolutely enchanting" when she first moved to Canada when she was 13 after her mother and father divorced. "I felt so privileged to be Canadian and enjoy the freedoms that many are deprived of in other places of the world," she had said.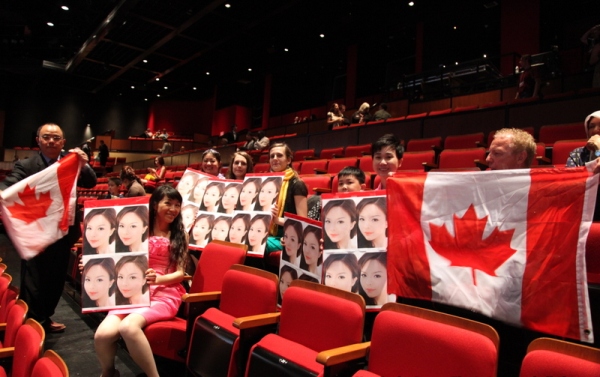 The University of Toronto theater major and FLG practitioner has starred in a number of films critical of issues in China that include poorly-made schools that collapsed during the 2008 Sichuan earthquake.
After becoming Miss World Canada, Lin had previously said she plans to push harder regarding human rights issues and hopes to engage governments and officials who have authority to address the human rights problems in her homeland.
Recent beauty pageants have been embroiled in controversy. Initially disqualified, transgendered Miss Universe Canada contestant Jenna Talackova was eventually allowed to compete in 2012. Miss Universe Japan Ariana Miyamoto has had to endure criticism she isn't "Japanese enough" due to her mixed Japanese and black parentage. And earlier this year at the Miss Universe competition, a selfie taken by Miss Israel Doron Matalon that included Miss Lebanon Saly Greige erupted into scandal when the two women were photographed smiling together.
Related: